| | |
| --- | --- |
| | THE CUSTOMER |
| | TEAM – INDIVIDUAL PERSON |
| | ENTIRETY, WELL-BEING, GROWTH OF HUMANITY |
| | THE COMPANY |
| | THE PRODUCT, THE SERVICE |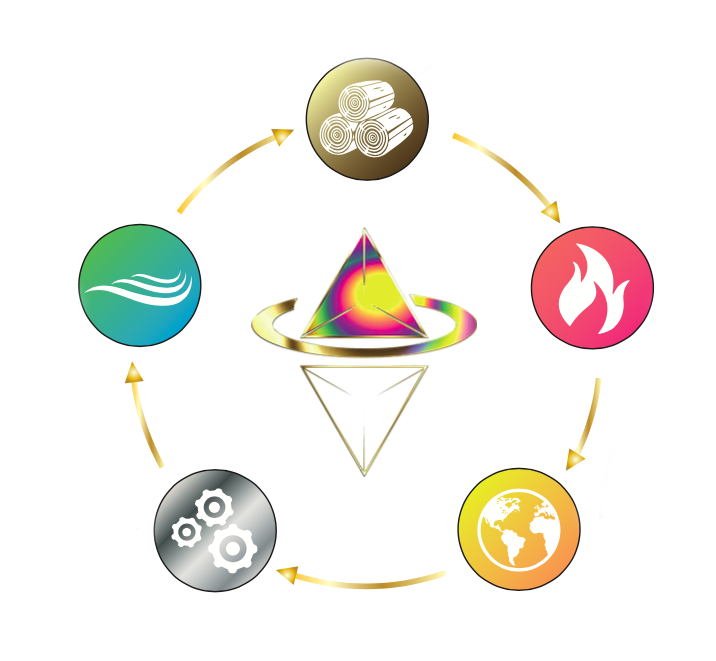 Business needs a clear foundation in order to celebrate innovative and growing successes for itself, the employees and the customers. 
The company is drilled to generate continuously increasing sales and the employees to provide the required and increasing performance.
In the internal team and also by competitors, there is often an unspoken envy, sales pressure, fears, insecurities and manipulation.
Due to constant pressure to perform and stress, whether consciously or unconsciously anchored, the joy of life decreases rapidly and the state of health is unfortunately often weakened, which often leads to diseases of the psyche and the body.
The company can't grow, because in the invisible internal structure corporate fears, shortages and limits are being stored, which often remain undiscovered for years. This process grows until the company loses more energy and stability, starting from the inside to the outside.
The prospect's trust and the loyalty of the existing customers in the company will decrease. So they will reorientate on the market and finally buy elsewhere.
A successful company adapted to this current time and in unity with the permanently changing economic structures creates
prosperity and joy for everyone involved, for customers, employees and the management.
Once this inner structure has been healed and put into the right order, sales and money flow almost by themselves.
Companies that have understood this shine through a healthy corporate philosophy that everyone can consciously feel and this even goes so far that the entire team also creates much more vitality, abundance and prosperity in private.
The foundation for success consists of 3 pillars:
1. Soul:

Intuition, inner knowledge, trust and creativity, inner potential, gifts and strengths, ….
2. Body:

Structure, Sales, Marketing, Advertising, Visibility, Positioning, ….
3. Mind:

Mindset, Thought Power, Creation, Business management and Leadership of employees, ….
Those who strengthen themselves in all these levels will achieve prosperity for themselves and for many others. This foundation is like a magnet and attracts much more success and abundance.